Get insight into the foundations for school district improvement and innovation in California
What Is the DRI?
The District Readiness Index compiles 30 measures across 5 domains to help education leaders across California better understand the conditions for launching and sustaining improvement and innovation initiatives.
History of the Project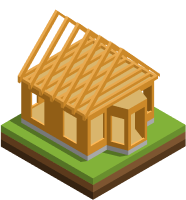 Who It's For
School districts, families, and community partners can use this tool to identify areas where they can increase their capacity to sustain improvement and innovation.
What You Can Do with This Information
Why It Matters
Research shows that strengthening these 5 domains can make a school district more capable of maintaining innovation and improvement initiatives. Sustained improvement means better and more equitable outcomes for students.
Research & Methodology
Find a district or county
You are viewing all district types. Some may be overlapping. Click Advanced Search to filter by district type.
Few Foundations
Partial Foundations
Strong Foundations
No ratings
For the initial iteration of the DRI, the database only includes LEAs identified as Elementary, Unified, and High
School Districts with 2,500 or more enrolled students. The DRI does not include:
Districts with student enrollment under 2,500
Charter schools
County Offices of Education
Private schools
Unique Local Educational Agencies (e.g., State Special Schools; Regional Occupation Centers)
How the District Readiness Index works
With the District Readiness Index, not only can you review areas to strengthen in a single district, but you can also compare information across districts in a number of ways.